News
DiGiCo S21
Wednesday, May 18, 2016
8716
Rewriting the Rule Book. 40 flexi-channels, Equivalent of 46 buses and 96kHz with no processing limitations from day one.
Since it's inception in 2002, DiGiCo has always tried to innovate and push technology to deliver more in terms of flexibility and audio quality. There are limitless highlights, but two immediately come to mind; DiGiCo was the first console manufacturer to use TFT touch screen technology, and then went on to pioneer Stealth Digital Processing's FPGA technology to replace DSP as the main audio processor. Stealth Digital Processing has been instrumental in the SD Series range, where, in a recent independent survey, DiGiCo played a pivotal role in eight of the top ten international grossing tours of 2014; evidence enough that when it comes to live sound consoles, DiGiCo pioneers the way. 'Cutting edge' means leading the world against the norm by demonstrating what can be possible with new unharnessed technology. That's exactly what the vision of FPGA and Stealth Digital Processing promised and the thousands of users today will confirm the reality. The flexibility of being able to reprogram devices from switch on to taking advantage of new compiling tools has allowed the SD range functionality to expand beyond expectation.

Using SD9 as our reference example, those investing at the time of launch of this ground breaking product have seen their console evolve into something more comprehensive and powerful, ie: Channels - at launch 40 Flexi channels, today 48 flexi channels (20 % more). Busses - at launch 16 flexi busses, today 24 flexi busses (50 % more). Output Matrix - at launch 8 In / 8 Out, today 12 In / 8 Out. On board FX - at launch 4 FX, today 8 FX. Dynamic EQ - at launch 4 DYN EQ, today 8 DYN EQ
No other console has evolved in terms of core processing to this level, and to take it further the complete sample rate shifted from 48kHz to 96kHz. This sample rate increase, in any ordinary console, would mean a reduction in audio processing. This is not the case with Stealth Digital Processing. When SD9 switched to 96kHz in 2012, there was no reduction in audio processing. All these updates were provided to existing owners at no additional cost, allowing them to make an exceptional return on their investment.
DiGiCo's belief in audio quality and road worthy mechanical design has limited their ability to release an affordable introductory product. These values have required the same pioneering approach to design, not to follow the trend but to deliver the flagship for a price point - and change expectations. DiGiCo's S21 does exactly that. By using new, lower cost FPGA components programmed with the same audio algorithms, and combined with a new form of control processor, DiGiCo is able to deliver the S21 with the fundamental technological values at it's core. Running in harmony with the FPGA core is a new ARM QuadCore RISC processor. Delivering faster processing with lower power consumption, this efficient tool, combined with the audio core, has allowed the development of a cost effective console worthy of carrying the DiGiCo brand to existing and new owners and users.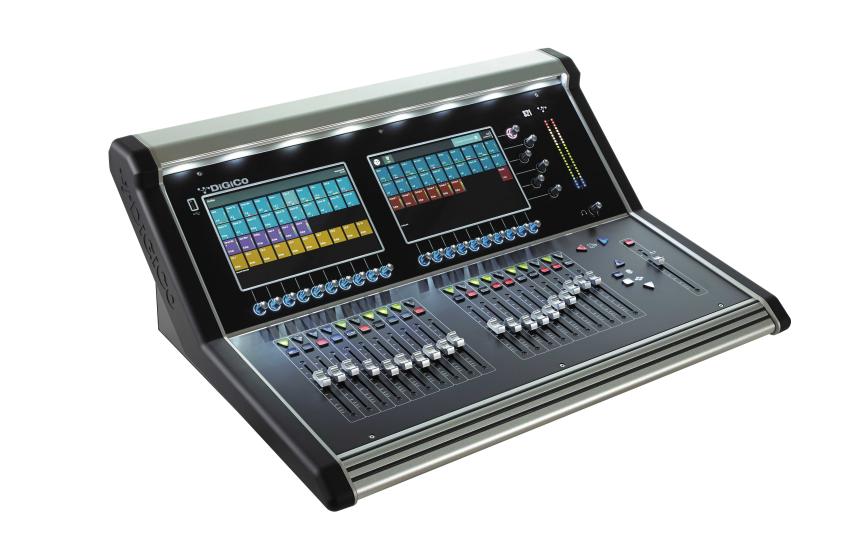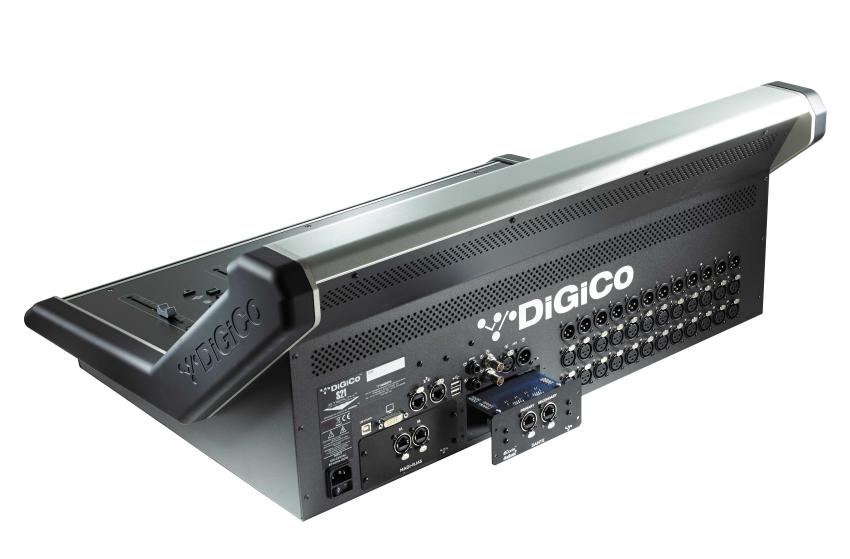 40 Flexi Input Channels
16 Flexi Aux / Sub-Group Busses
LR Master Bus
10 x 8 Full Processing Matrix
2 Solo
4 (To Follow) Dynamic Equalizers
4 Assignable DiGiTuBes
4 Assignable Multiband Compressors
8 Digital FX
16 Assignable Graphic Equalizers
Optional Waves Integration
96kHz Sample Rate
Optional (with DMI) Optics